£

8.50
Follows Shortly by Making Tea For Robots (Deluxe Edition CD)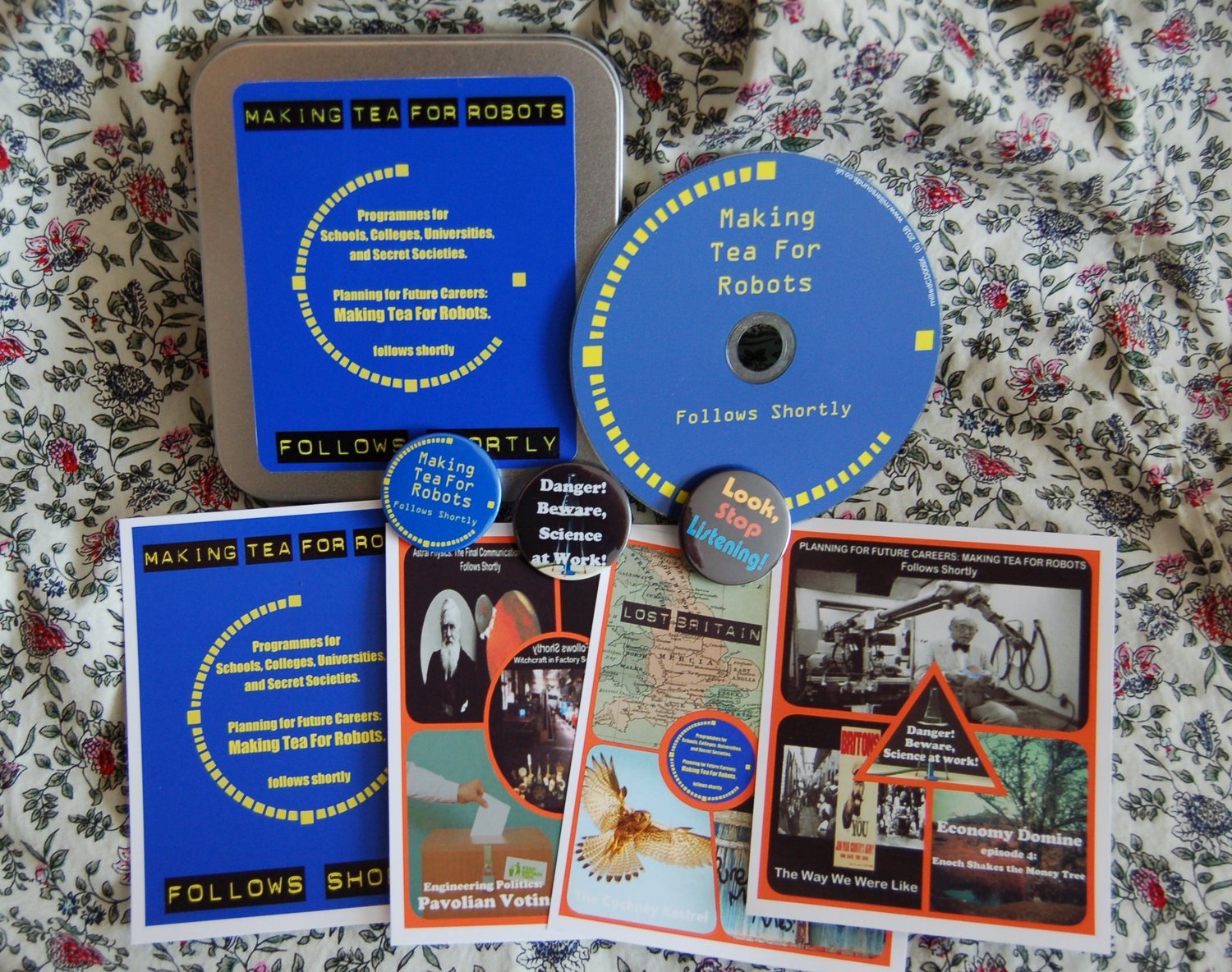 The 15 track (30+ min) debut album of Making Tea For Robots.
Follows Shortly is a collection of brand new tunes inspired by the wonderful programmes shown on TV during term times in the 1970s in the "Programmes for Schools and Colleges" strand.
This collection of tunes (mostly analogue synthesizer led) is our attempt to make some new theme tunes fit for the dystopian present which we find ourselves in.
It's Radiophonic, it's Library Music, and it's designed for the future promised to us all in the 1970s
This Deluxe Edition includes four full colour glossy prints, three retro "screen grab" badges, liner notes, full colour pro grade CD-r all housed in a gorgeously deluxe tin case.
You can pre-order Follows Shortly from 25th May 2018. The album is released on 1st June 2018.